CrowdStrike Issues the Largest IPO for a Cybersecurity Company Jun 21, 2019
On June 12th, 2019, CrowdStrike Holdings Inc. successfully executed its IPO on NASDAQ under the ticker "CRWD". After its first day of trading, shares closed up 71% at $58 per share, representing a market cap of $14 billion. According to PitchBook, CrowdStrike is the largest "pure-play" cybersecurity IPO by market capitalization on record.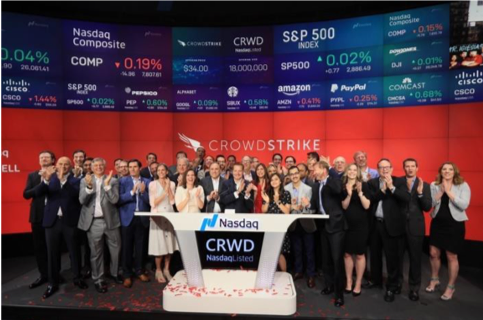 Warburg Pincus was the first investor in CrowdStrike, in November 2011, partnering with the company over the last eight years to help it become a leading provider of cloud-delivered endpoint security. The Firm remains the largest investor in the company, with a 24% ownership position in CrowdStrike.
CrowdStrike, based in Sunnyvale, CA, provides a full suite of offerings around endpoint security.
The platform is powered by lightweight agents that are installed on endpoint devices, fed by intelligence data and machine learning-enabled, behavior-based analytics residing in the cloud.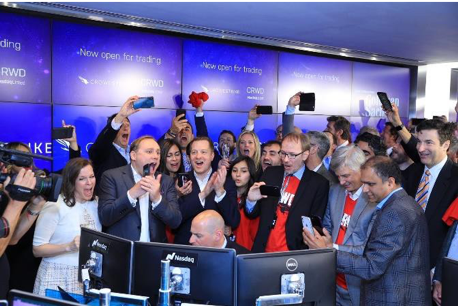 The highly successful IPO highlights the continued investor interest in fast-growing business-software firms, particularly in the cybersecurity space. The Firm has been an active investor in security and cybersecurity businesses for over 20 years and has been the most active in this space in the past few years in light of the growing need for cyber protection among companies in all industries following several high-profile breaches.
For more information, please read The Wall Street Journal coverage, "Cybersecurity Firm CrowdStrikeSoars in Wall Street Debut" and "Cybersecurity FirmCrowdStrike Prices IPO Above Expected Range